American rapper Cardi B, has taken taken to her Instagram page to flaunt her chest piercings.
The 27-year-old rapper and mother of one took to her Instagram stories to show off her chest piercings while rocking a revealing sports bra.
See photos below;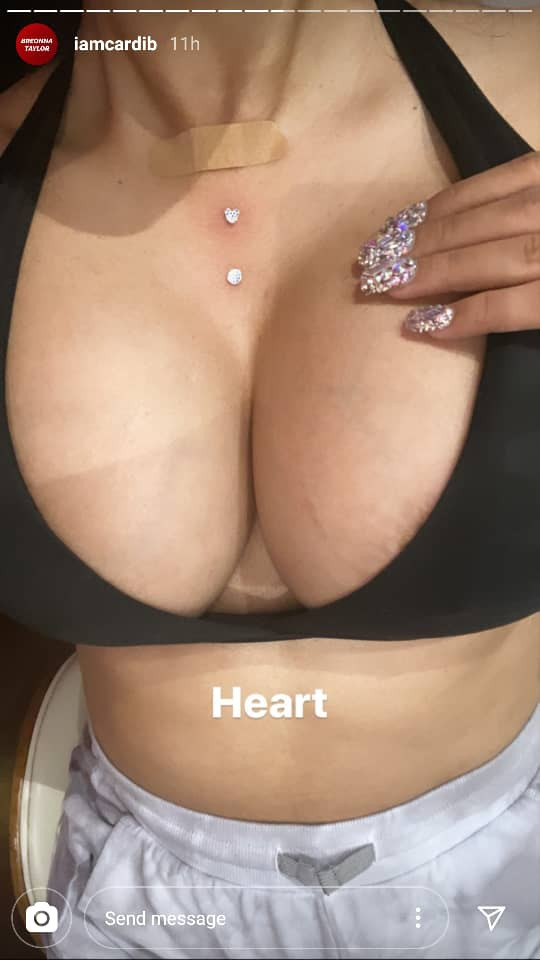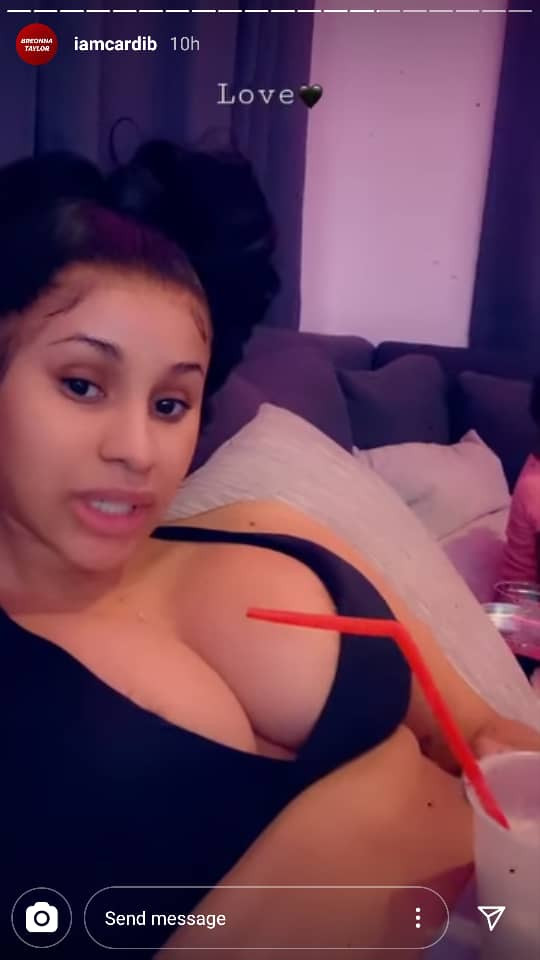 A Nigerian man recently took to Twitter to tell the mother of one that Jesus is not the reason for any success she has attained in her career.
He said this, while reacting to a tweet the raper shared on her page. In the tweet, an elated Cardi praised God for the huge success of her latest song, WAP.
She took to her page and tweeted; "When Jesus say yes, nobody can say no."
And the Nigerian man responded, stating that Jesus saying yes is not the reason for Cardi's success because her music doesn't glorify God.
According to him, Jesus doesn't roll with the kind of cardi's art.
He wrote; "I'm really happy for Cardi as an artiste.
"However, her success is not because 'Jesus said Yes'—her music is mostly about immorality and profanity, and as much as Jesus loves her, He doesn't roll with that. She's successful because she's giving the world what they want. Fin.", He added