The Issue of Feminism movement is now the most controversial movements in the society, while some individuals believe in equal rights for both genders there are some who don't believe this should be so.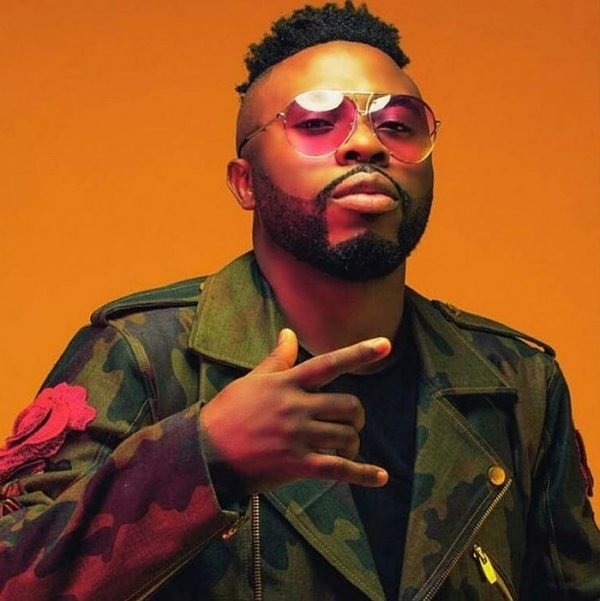 Apparently, Nigerian Singer Samklef might have gotten into the bad books of Nigerian feminists, following the post he made recently over feminism on his verified Instagram page.
In the post he made on Instagram, Samklef tackled feminism, by saying it can't work in Nigeria.
See the screenshot below: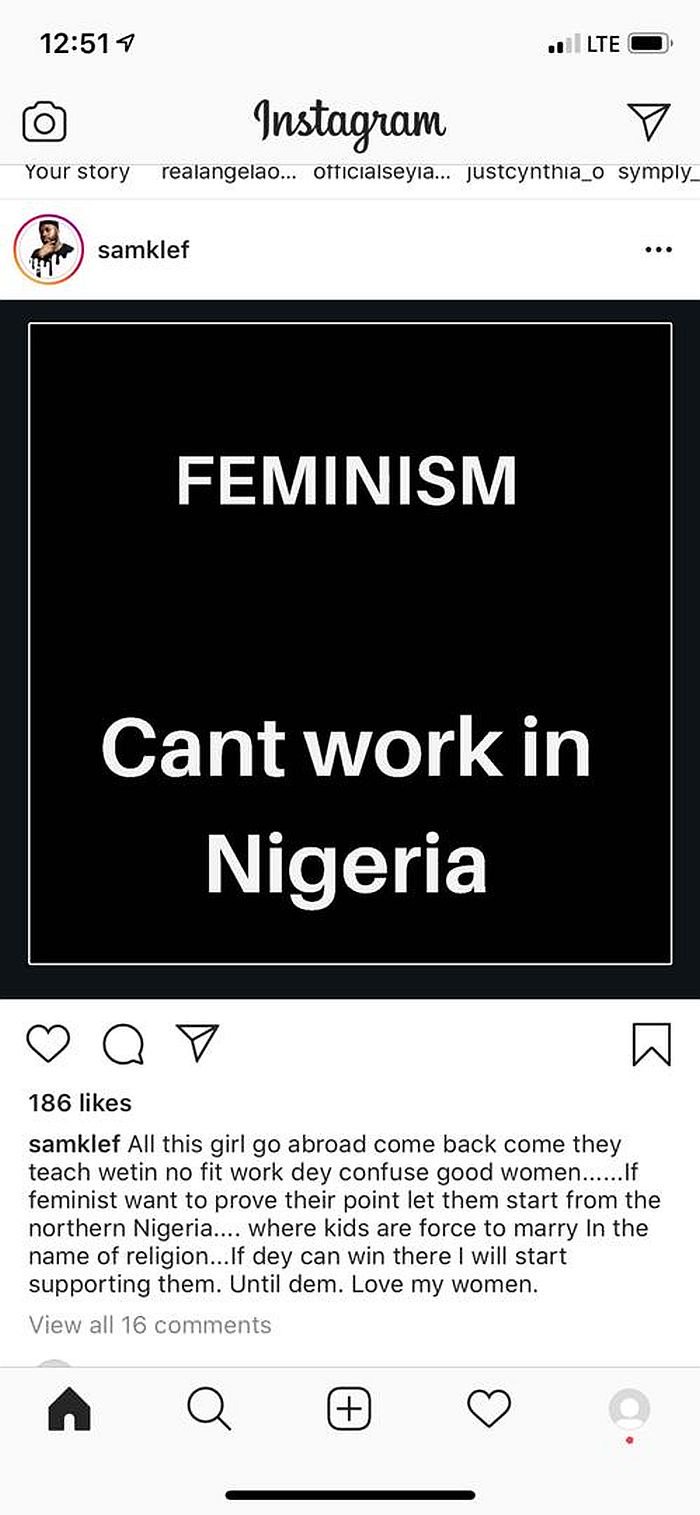 He said
"All this girl go abroad come back come they teach Wetin no fit work the confuse good women.. If Feminist want to prove their point let them start from the northern Nigeria.. where kids are force to marry in the name of religion..If they can win there I will start supporting them.. Until then.. Love my women"
Some of his fans supported him, while some disagreed with him, see some reactions below: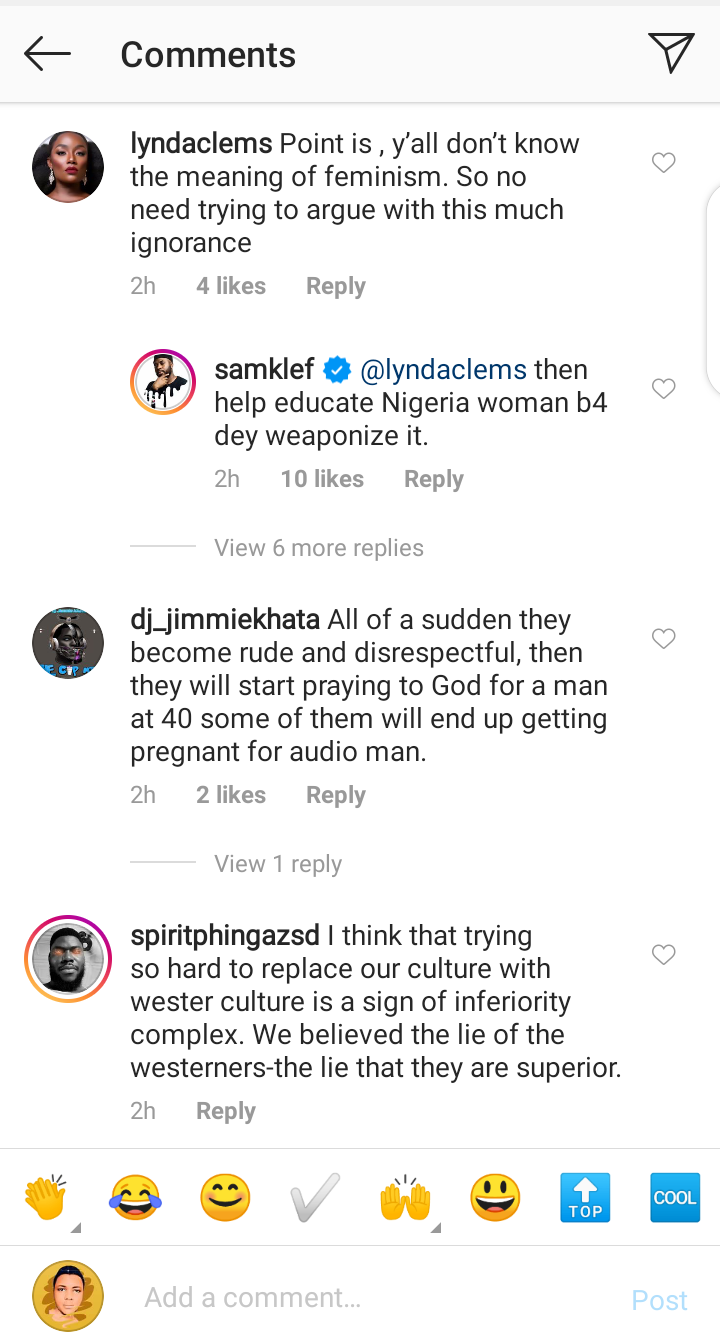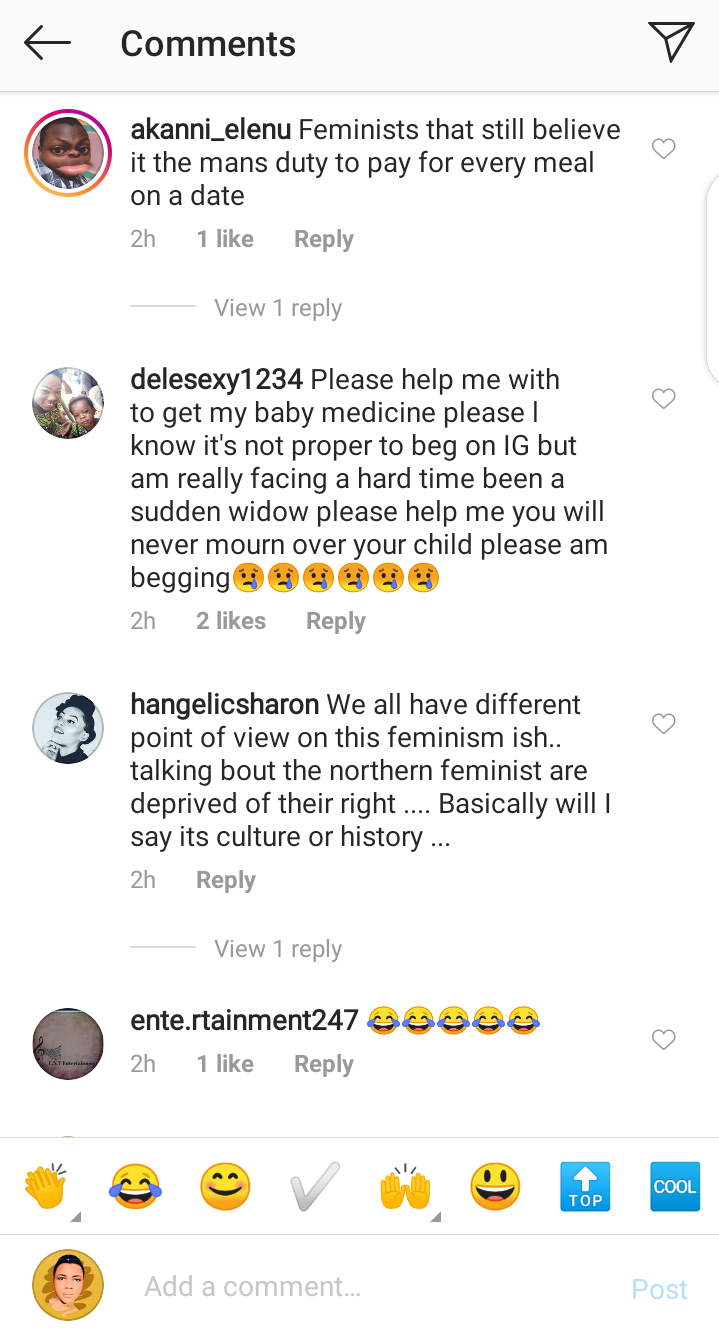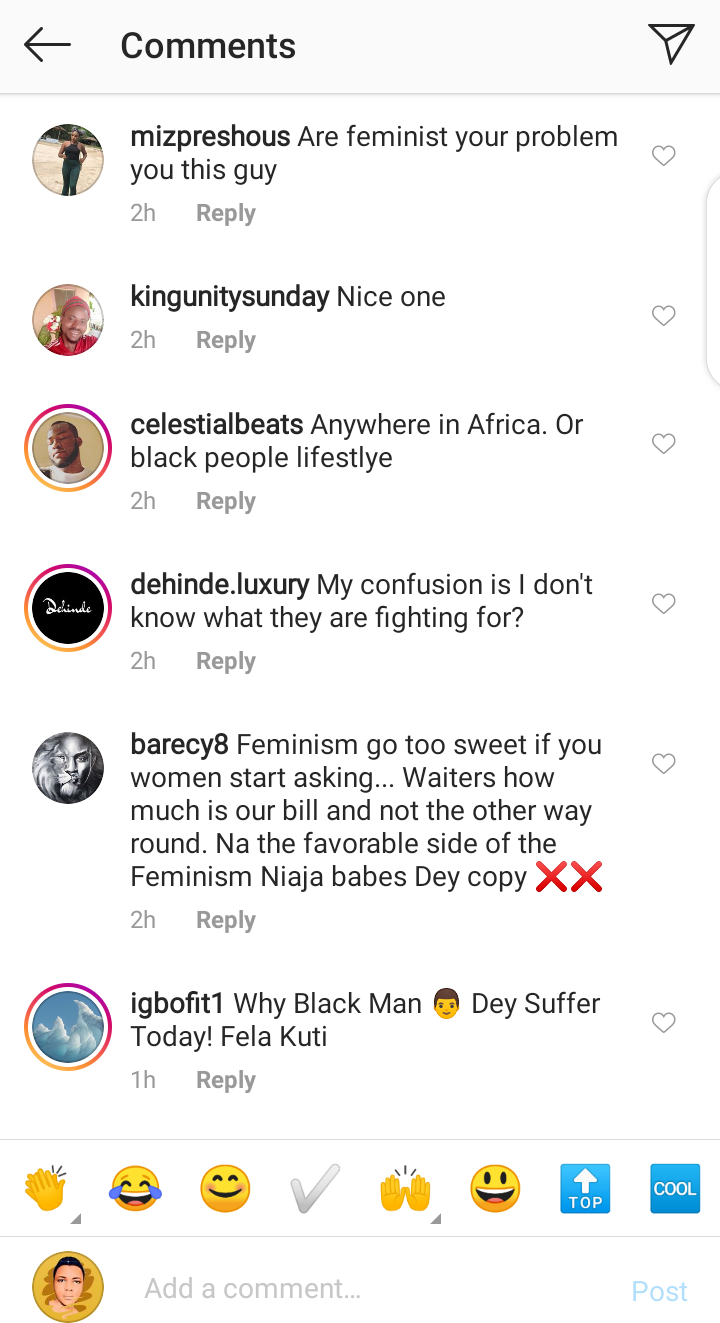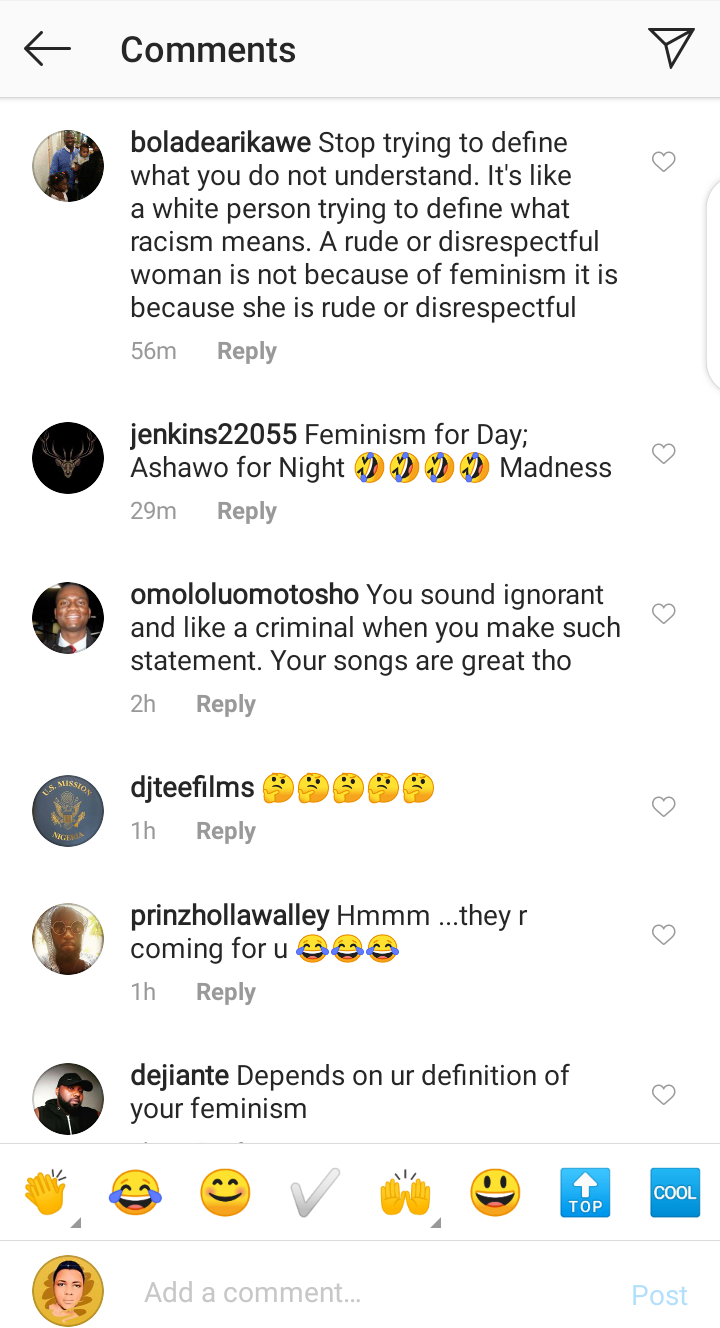 What do you think?