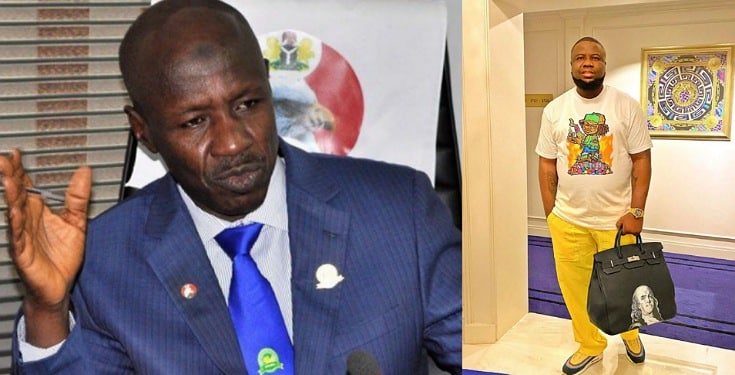 Mr Ibrahim Magu, the current chairman of the Economic And Financial Crimes Commission (EFCC) has reacted to the news of the arrest of popular Nigerian Instagram Celebrity, Ramon Igbalode popularly known as HushPuppi.
HushPuppi was arrested in Dubai alongside his colleagues by the International Police and the Federal Bureau of Investigation for alleged fraud and this has been confirmed to be true by Mr Garba, the CP of INTERPOL.
In an Interview on TVC NEWS, Journalists Hangout, Mr Magu said the commission has not been involved in the case of HushPuppi and his colleagues as at Friday, he said if they are later given details, they will assist.
Magu also said that EFCC is not only after arresting and prosecuting internet fraudsters , that they also rehabilitate them because most of the Yahoo Boys are either Undergraduate or graduate from higher institutions, so they can be better people to our country.
He also made a shocking revelation, he said Yahoo boys have an association with their mothers and they don't feel what their children are doing is very wrong and it is a crime. He said the so called" Yahoo Mothers Association" will go abroad and help their child siphon funds from credit card fraud, he ended by saying the commission is doing every possible thing to arrest the situation.