Nollywood actress, Dayo Amusa has taken to her Instagram page to advise men in relationships to constantly shower their girlfriends with money.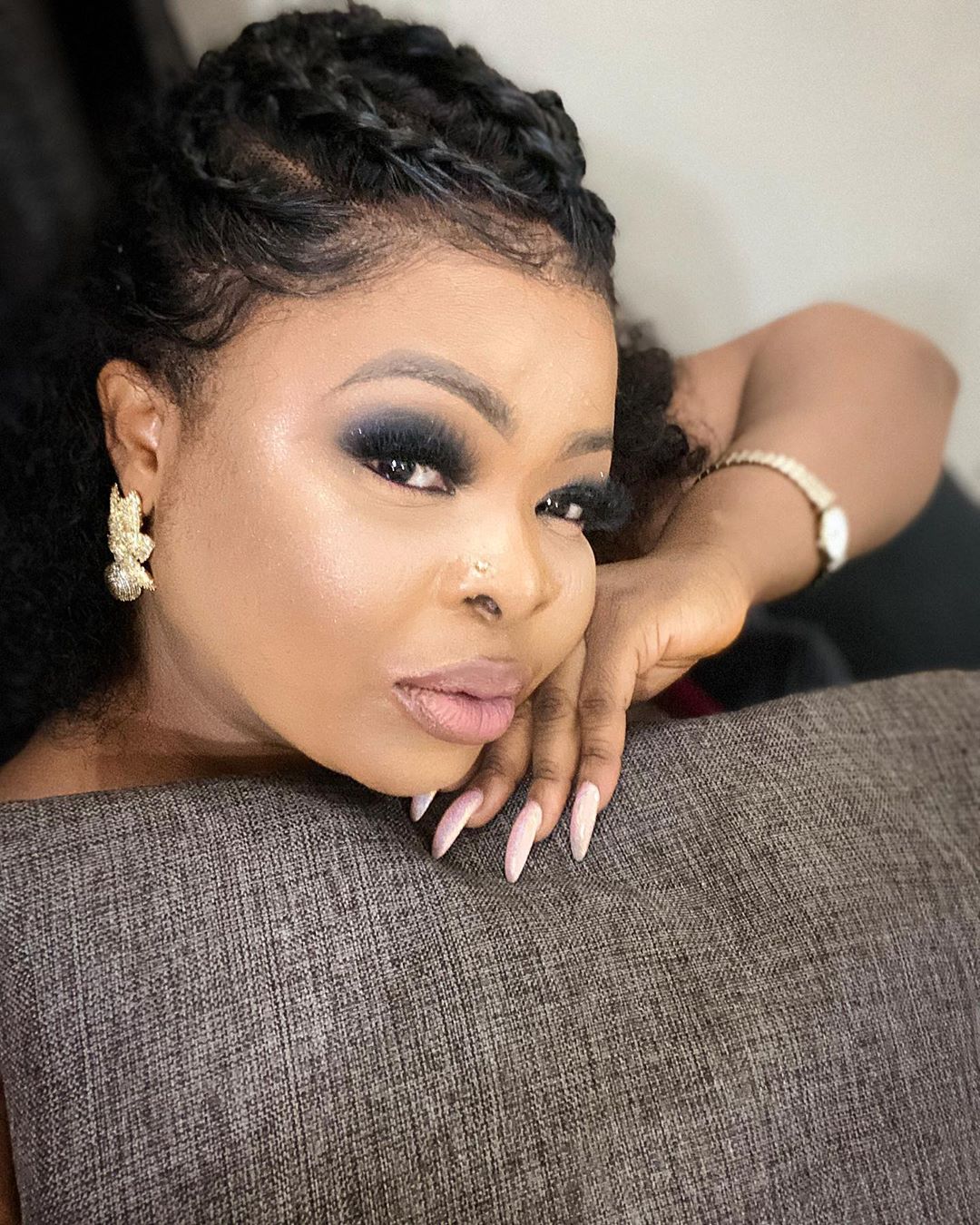 The actress who isn't okay with men asking her questions and not giving her money, decided to address the issue.
According to Dayo, these type of men need to learn the habit of asking for account number and sending money, instead of asking how the night was every time.
She stated that men who do not have money,should not be able to sleep well at night.
In her words,
"Ask for her account number and send her money, not every time, "how was your night".. person wey no get money dey sleep?"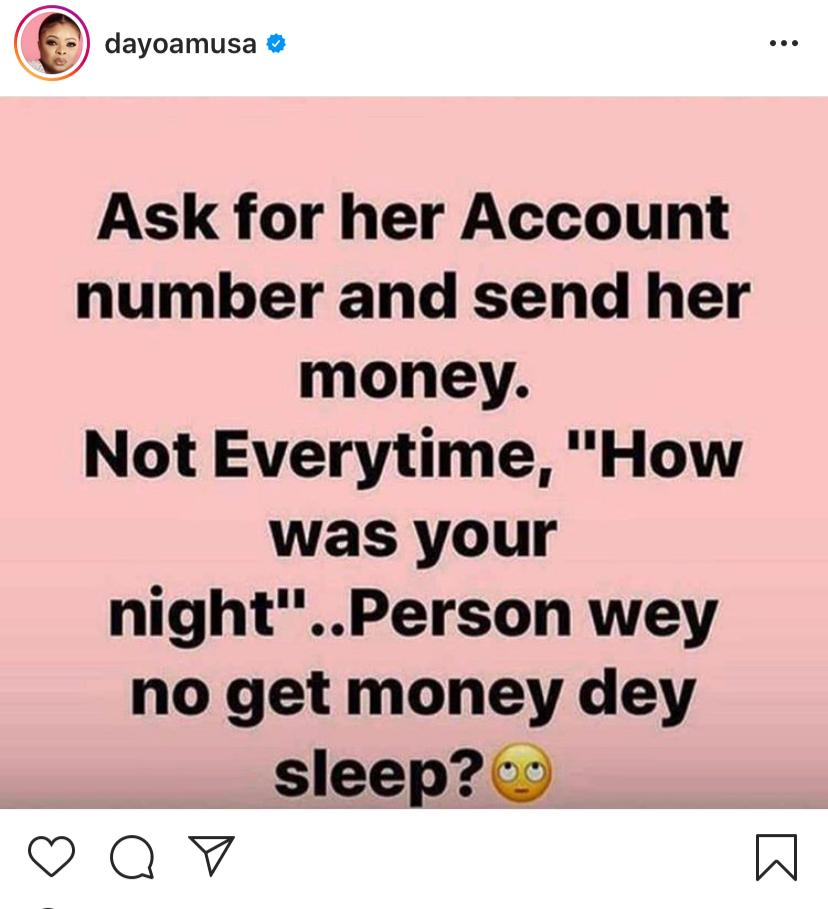 However, Nigerians on Instagram who did not find her opinion funny at all decided to react and call Dayo names.
See some reactions below;
@mikedavidson821 wrote, "This mentally is what is pushing Nigeria girls into the streets and destroying their future outside the Country. Keep relying on men to fund ur extravagant lifestyle. don't go and work, all this Yeyebrity sef. Mtcheeew"
@afotek wrote, "Not all gals r like that…some don't need ur moni cuz dey r doing good by themselves….only a lazy or galz n other category fit reason that…no shadn plz"
@lomandy105 wrote, "You too ask for his account number and send him money!men didnt come to slave for you nigerian women on earth abeg!same gbedu everytime…step up too!"
@comedian.koboko wrote, "Don't tell them to hustle oo.. Let them wait for who'll ask for their account number…"
@el_d_vee wrote, "Olosho mentality ..watin man fit give u wey go do u?"