m12h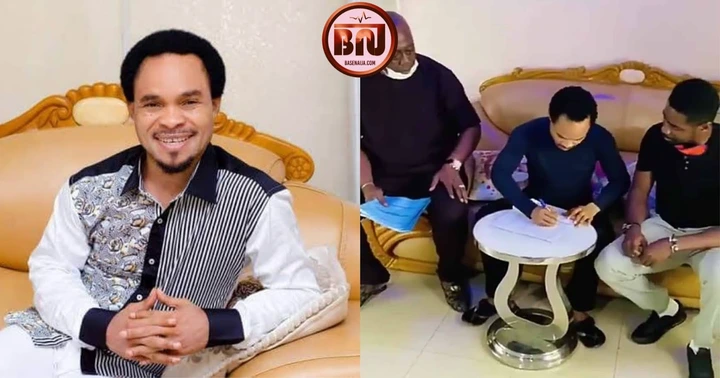 Popular Nigerian pastor, Prophet Odumeje who calls himself The Liquid Metal becomes the first pastor to ever seal an endorsement deal.
The cleric became a house hold name throughout the country after series of videos clips showing his rather awkward way of performing miracles surfaced online.
He is also know for calling himself funny names such as "Indaboski", "Bahose" and other catchy phrases he do used to describe himself.