Yesterday, in Philadelphia, George Floyd's protests took a different turn when two black couple got married in front of the teeming protesters.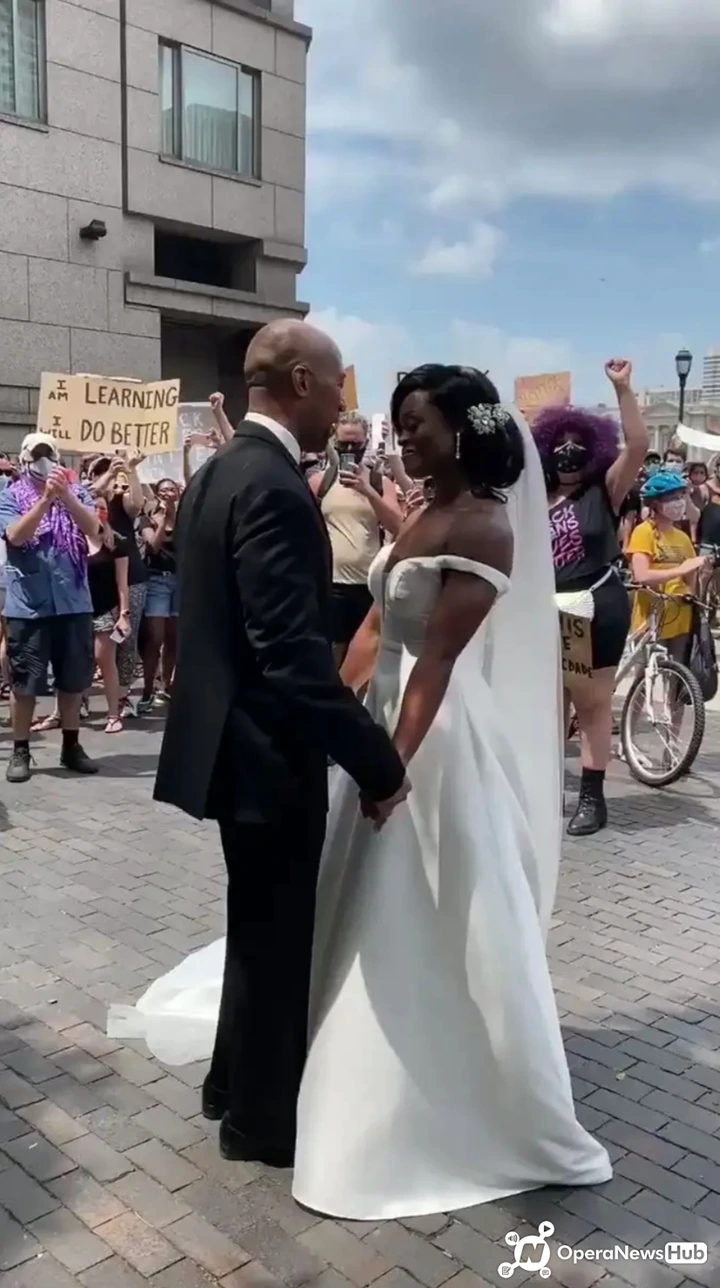 Though their names were not revealed, but it's clear it was a beautiful event to behold, as other protesters are seen standing around with joy on their faces.
Yesterday was when the second memorial service was held in honor of George Floyd. The service was held at Cape Fear Conference B Headquarters Raeford, North Carolina, where George was birthed.
The body is expected to arrive Houston today for public viewing. Houston is where Floyd spent most of his life.
The photo of the married couple was shared via Twitter by a man identified as Adam Parkhomenko.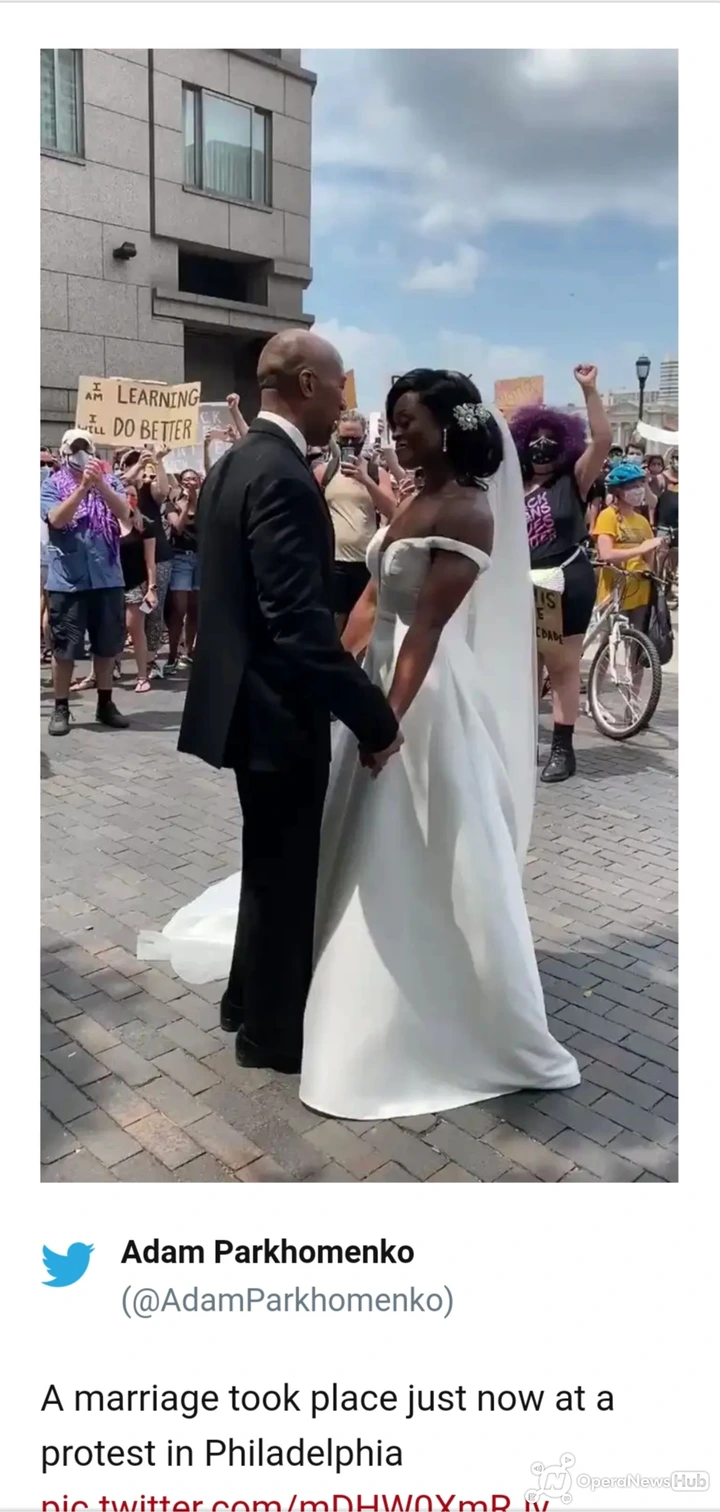 Meanwhile, George Floyd's brother, Philonise Floyd, will be testifying before Congress next week in a hearing on law enforcement reforms, according to a report made by Washington Post.
The hearing which will be made before the House Judiciary Committee, will hold on Wednesday morning. Reports also have it that, Philonise has had a phone call with President Trump.
Black Americans are now doing everything possible to immortalize George Floyd's name. For instance, an Apple store in Portland was converted into a memorial mural. A lady called Sarah Mirk shared the photo on her Twitter account.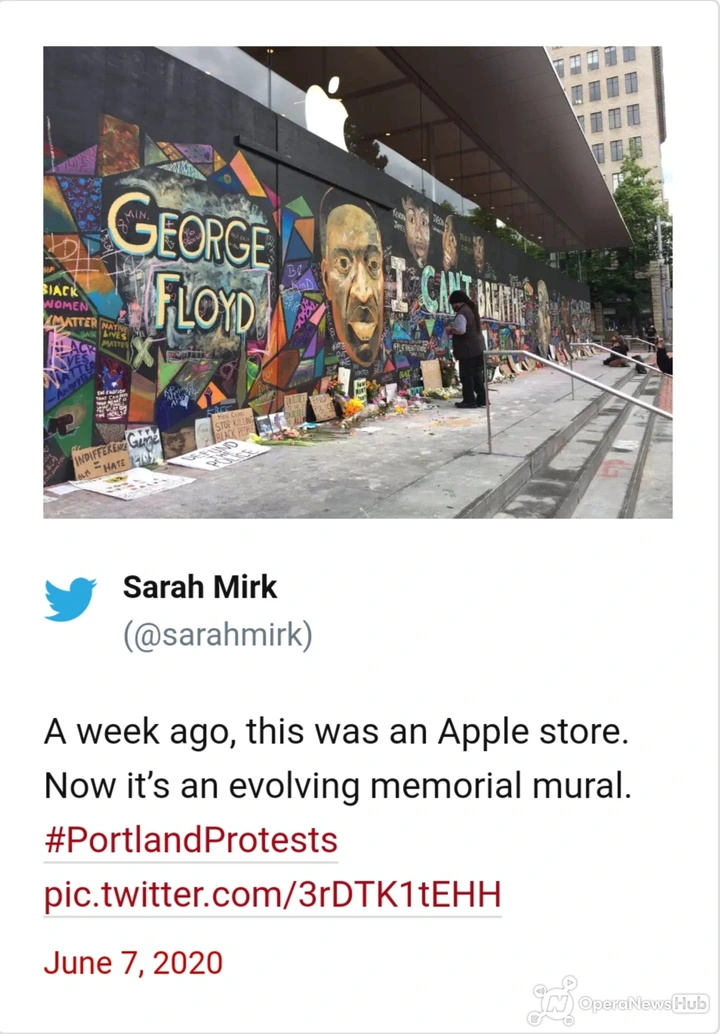 We just hope that George Floyd's death won't be in vain.
Jeremy Collins, spokesman for North Carolina Governor, Roy Cooper, said something very touching yesterday. He said that some death isn't just about dying. Some death is about waking all of us up. And we hope that George Floyd's death will wake America up to fight against systematic racism.
Below are some photos from the second memorial service yesterday: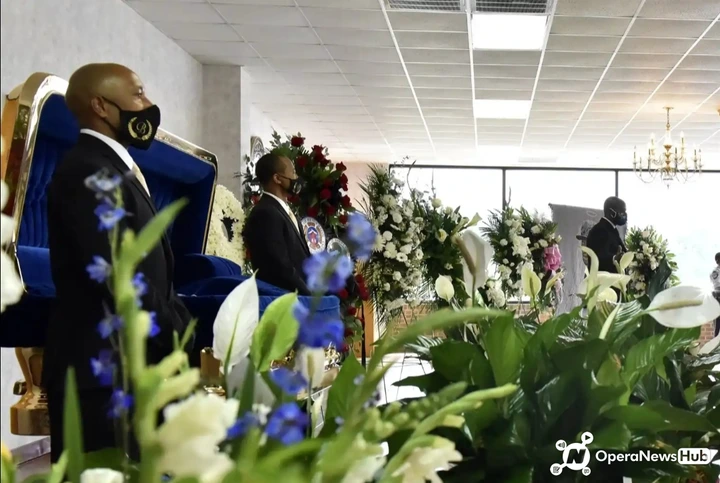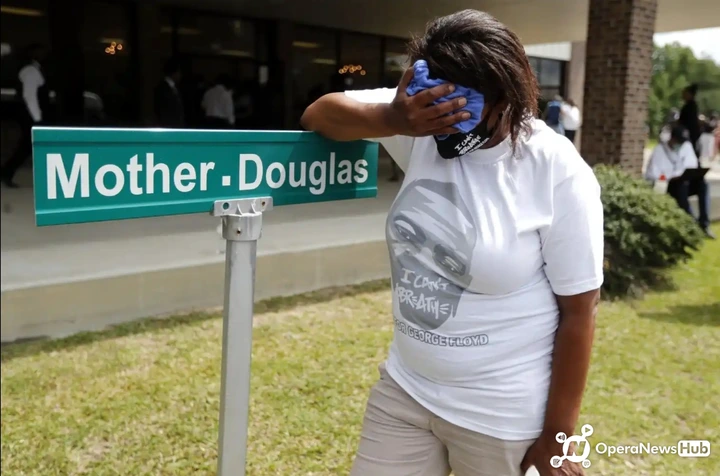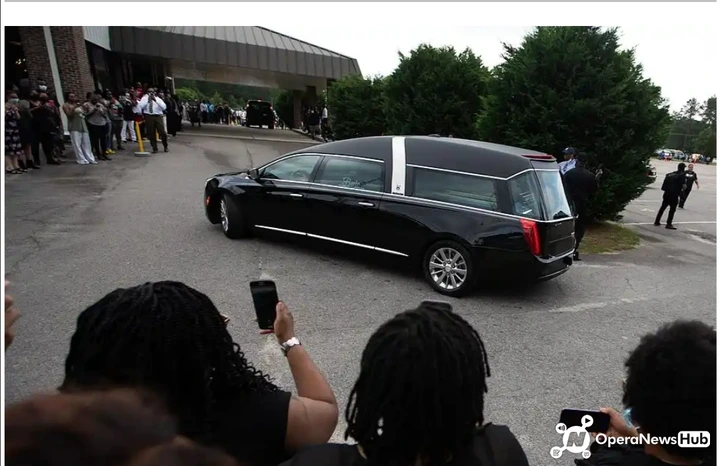 Please drop some nice words for this lovely couple that got married yesterday. May happiness not depart from their union.
Please like and share this article as support for them.